Dogs & Cats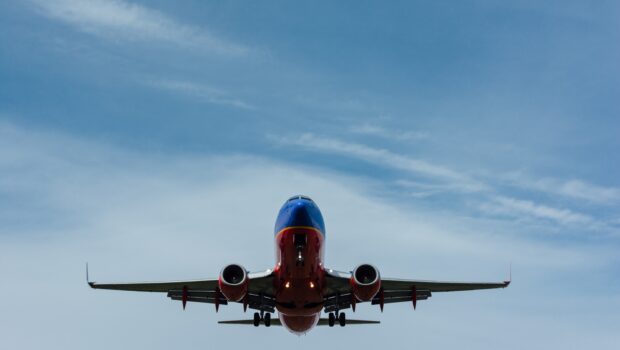 How to Travel With Pets On Airplanes
Understanding what is safe and comfortable for your pet when traveling via airplane is essential. Due to the coronavirus pandemic, airline travel with a pet has dramatically changed and, in some cases, prohibited.
There is no uniform code among airlines for service animals, so it is essential to review the guidelines before arriving at the airport.
While service animals are assured to accompany their handler by federal law, some airlines require specific and detailed documentation of service animal status. This is primarily the case for psychiatric service dogs, but check your airline's service dog section to be sure.
Traveling with your pet includes a distinct process that varies by airline. From flying with a pet to where they may be allowed to sit on the airplane, we will cover all essential information for travelers to understand before booking a flight.
Traveling With a Non-Service Dog
Pets should not fly except when their owner is moving or taking an extended trip of at least two weeks. Air travel poses a higher health risk if you have a French bulldog, pug, or another type of brachycephalic dog.
For small pets, airlines will tentatively allow them, depending on various factors, to fly beside you in the cabin for a fee of approximately $100. It is essential that you contact the airline before you arrive on the day of your flight to finalize all of the arrangements for your pet. You will most likely need to bring documentation of:
The pet's documentation
The pet's registration
A filled out airline form from the company's website
Information about your pet's breed, size, weight, and species
Notably, there is a difference between service animals and emotional support animals. Most airlines consider an emotional support animal to be a pet rather than a service animal. It is a controversial distinction but an important one for owners to know before attempting to book a flight with their companion.
For larger pets who are not service animals, traveling in the cargo hold is an option, but every attempt to find an alternative means of travel should be considered. For some airlines, ESAs may ride in the cabin. However, you will have to go through a process for this to happen.
When traveling via an airplane with your pet, consider discussing options with your veterinarian to help ease your pet's stress and to determine if flying is a viable option.
Where is Your Pet Allowed to Fly?
The size of your pet and the dimensions of their carrier determine where they will be allowed to fly. If flying, the best place your pet can be is beside you; unfortunately, at times, this location is not an option.
For those pets who are eligible to sit in the cabin alongside you, there are size requirements. A cat or dog must be in a carrier, and that container must be able to comfortably fit under the seat in front of you, just like a small carry-on bag.
A best practice is to contact the airline before you fly to understand what will be required and what to expect. Sometimes, you will need to present pet medical records or use a particular type of carrier. An airline service agent can also tell you if there will be other pets on the plane during your flight.
If your pet is larger and will not fit in the cabin, the airline might have the resources to allow the pet to travel in the cargo hold. While most animals fly with little trouble, keep in mind there are risks associated with this type of travel due to extreme temperatures and rough handling.
Service Dogs in the Cabin
If a service dog cannot comfortably fit in front of you in the airline cabin, they will also have to be sent in the cargo hold. You can pay for first-class to provide more room for your large service dog. A well-trained service dog will be able to "tuck" in front of you and be out of the way. They should not have their leg or tail in the aisle or someone else's spot.
Service dogs do not have to be put in a bag or carrier. A service dog is defined as a dog trained to provide one or more tasks to aid in the disability of one handler. These tasks do not include emotional support or "detecting anxiety." Emotional support animals are not service animals.
Pets in Cargo
If you must fly with your pet in cargo, try to book a direct flight, and as you enter the cabin, notify both the flight attendant and the captain that your pet is below.
Booking a direct flight can be more difficult for international travel, so paying close attention to your pet's health at set intervals of the flight is vital. Finally, be sure that your pet and its carrier are clearly labeled with your information.
Pros and Cons of Flying With a Pet
You may be wondering: what are the pros and cons of flying with my pet? We've laid them out for you.
Pros
Many advantages exist when traveling with your pet. Not only can bringing your pet along for an adventure improve your mental health and mood but your cat or dog can experience a new and exciting event with you.
When you bring your pet along with you when you travel, you can have peace of mind knowing where they are and that they are experiencing high-quality care by your side. While hiring a pet sitter is an excellent option for when you are away, bringing your pet along for the flight can be comforting and exciting.
Cons
Unfortunately, there are some cons when deciding if flying with your pet is good for you. First, bringing along your cat or dog, purchasing an appropriate carrier, and paying an airline fee, among other costs, can add up and might be out of your budget.
Second, your pet could be uncomfortable or anxious flying, especially if large and require boarding in the cargo hold. In that case, consider alternative means of travel unless it is critically imperative that you fly.
Whether you bring your pet with you on your flight or decide to travel a different way, having your four-legged best friend by your side is an excellent way to improve a vacation, feel less lonely, and experience something new together.
Traveling With a Pet
Traveling with your pet can be fun and exciting, but there are some considerations to make before you book your next tour.
First, determine what classification airlines will place your pet in – do you have a service animal, an emotional support animal, or a pet? Each of these categories can impact how and where your pet can fly.
Emotional Support Animal: An animal that aids in a psychological disability but is not task-trained and does not have the rigorous training required for a service animal. You will have to have a letter from your personal doctor or therapist to bring your ESA on a flight.
Service Animal: An animal task-trained in one or more tasks to aid in a disability. These can include: opening doors, retrieving items, deep pressure therapy, guiding a blind person, hearing tasks, and alerts to certain conditions. Service dogs do not need to be registered to any "organization" per the ADA but do need to be well-trained and task-trained. Certain airlines require psychiatric service dogs to have a letter from a therapist/doctor.
Pet: A pet is a regular animal with or without training that is not present to aid in a disability in any way. Pets can generally be of more animal types, such as snakes, rats, etc. However, many airlines do not allow exotic animals on the plane.
Next, determine how the size of your animal will impact its travel conditions. Furthermore, make sure that you have a sanctioned carrier approved by the airline you have chosen to fly. Also, contact your airline as soon as you decide to book to set arrangements for your pet.
Determine whether traveling with your pet is safe for your animal. Some types of dogs, like Frenchies and pugs, face significant health risks when flying. Also, some animals experience severe anxiety with new spaces and a plethora of people. It is undoubtedly worth consulting with a veterinarian before and after the jet setting.
Finally, it might not be within your budget to travel with your pet. Consider that airlines add fees for bringing your four-legged friend on board, and once you arrive at your destination, hotels, and AirBnBs might also be more expensive with your pet in tow.
International travel is much more expensive, sometimes surpassing 6,000 dollars, depending on the paperwork and testing requirements for the country you visit.
It is difficult to leave your pet, but various services exist to pair a qualified pet sitter with your loyal companion.