Dogs & Cats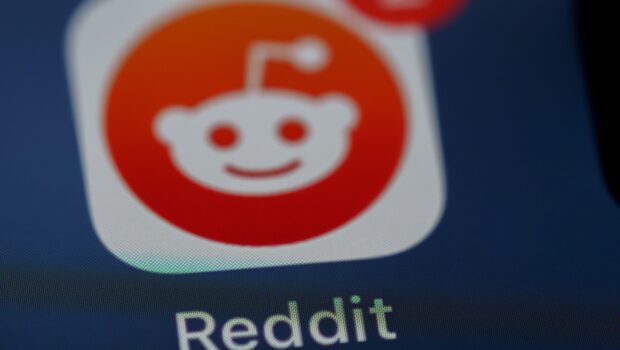 What Are the Best Subreddits for Pet Parents?
Reddit (and its subreddits) is one of the best places online to seek advice, learn new information, and meet like-minded people. It's also a great place to share photos and talk about your interests!
So if you're a pet parent hoping to talk about your furry friends and meet some fellow animal lovers, Reddit might be the perfect website for you.
However, this site is home to thousands of small communities, so finding the right one can be overwhelming. To make things a little easier for you, we've narrowed down some of the best subreddits for pet parents!
General Pet-Related Subreddits
Whether you're a dog lover or a reptile enthusiast, these pet-related subreddits may have just what you're looking for.
Do you need some veterinary advice? At r/AskVet, you can seek advice from animal professionals across the web. Just remember that this subreddit is not a substitute for taking your animal to the vet—use it sparingly as a source of advice and information.
If you're a pet lover, r/Aww may be the perfect subreddit for you. You can browse pictures of people's adorable furry friends and even share some of your own! It's a great way to brighten up a rainy day.
Are you struggling to house train your new puppy? Or are you not sure what kind of toys to buy for your cat? Whatever you need, there's likely someone on r/PetAdvice that can help you out.
Subreddits for Dog Parents
The dog park isn't the only place you can meet fellow dog lovers these days. Check out these popular dog-related subreddits!
Caring for new puppies can be a big handful. Whether you're seeking advice or want to share your own experiences with raising puppies, r/Puppy101 may be worth checking out.
r/Dogs is one of the biggest dog-related subreddits around! You can use this subreddit to ask questions, seek advice, and share your experiences as a dog owner.
Do you need some help teaching your dog new skills? Or are you an expert in dog training hoping to share some tips with people in need? r/DogTraining is the perfect community to trade tips and get advice.
If you're a fan of both dogs and cats, you'll love r/CatsWithDogs. This subreddit is dedicated to celebrating friendships between canines and felines. It's hard to keep a frown on your face when you browse these adorable photos!
Subreddits for Cat Parents
The internet is home to millions of cat lovers, and you can connect with them in these cat-themed subreddits.
Sometimes, even the most experienced cat owners can feel stumped. Check out r/CatAdvice next time you need guidance on caring for your cat!
Do you have questions about your feline friend? Chances are, someone on r/CatQuestions will have the answer. You can ask about cat behavior, food recommendations, health tips, and other cat-related topics.
Everyone wants an obedient cat. Unfortunately, training felines isn't always easy. If you're having trouble getting your kitty to behave, this subreddit can provide some helpful advice. It may even help you teach your cat how to do tricks!
If you own a cat, you've probably seen them lounging in the adorable "cat loaf" position at least once. Browse this subreddit to look at other people's loafing cats or even share your own photos.
Subreddits for Rodent Parents
Rodents deserve some love, too! Here are some of the best subreddits for pet parents of itty bitty furry critters.
r/Hamsters is the best subreddit for fans of these chubby, adorable rodents. You can ask questions, share advice, and even post pictures of your beloved hamster.
If you want to share your adorable gerbil with the world, r/Gerbil is the place to do it. You can also join this subreddit's Discord server if you want to chat with more gerbil owners!
Want to express how much you love your pet rats? Alternatively, do you need some advice regarding rodent care? r/RATS is the place you want to be!
This family-friendly subreddit is fantastic for all of your guinea pig needs. You can talk about your guinea pigs, enjoy charming guinea pig content, and find helpful resources for guinea pig care.
Subreddits for Uncommon Pet Parents
Have we not yet featured a subreddit for your animal companion? Here are a few subreddits for some uncommon types of pets!
Betta fish are some of the most photogenic fish, so if you want to share pictures of your betta, r/BettaFish is the community for you. This community is also a great source of information regarding betta care.
People yearning to meet fellow snake lovers may feel right at home in r/Snakes. This community is the perfect place to share pictures of your pet snakes for other snake owners and reptile enthusiasts to admire!
These adorable reptiles have become pretty popular pets in recent years. If you're itching to meet more bearded dragon owners, you'll want to check out this growing Reddit community.
This subreddit is the best for all things cockatiel-related! These birds are some of the silliest pets around, so if you've been looking for somewhere to share your goofy cockatiel photos and videos, this is the best place to do it.
Budgie owners don't want to miss out on this Reddit pets community. It's the perfect place to talk about your beloved feathered friend! And if you're new to owning budgies, you can also use this subreddit to ask questions about these beautiful birds.
Final Thoughts
If you're a pet parent seeking an interesting subreddit, you have many interesting options to choose from. These online communities can be a great way to find resources and seek pet-related advice. They also provide a wonderful outlet to express how much you love your animal companions!
So, did any of these subreddits stand out to you? If they did, consider making a Reddit account and joining them today!