Pet Health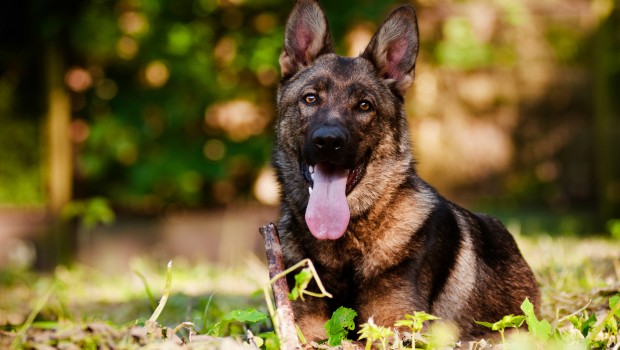 Unexplained Canine Hip Dysplasia Occurrences
It is believed that canine hip dysplasia has increased since large breeds of dogs evolved into companion dogs from the hunting or guard functions for which they were bred and kept in the past. One piece of evidence is the way breeders had selectively bred aggressiveness out and tamed the dog down, so as to create a desirable trait.
This was strikingly apparent in the German Shepherd from the time of its post-World War 1 introduction into the United States until its present role of popularity. A study of the canine hip dysplasia breed frequency figures published by the Orthopedic Foundation for Animals shows a genuine relationship between calm disposition and occurrence of hip dysplasia.
Another unexplained aspect of the occurrence of canine hip dysplasia was discovered at an Animal Hospital in Boston (Angell Memorial). The first recorded diagnosed cases of the disease took place in the early 1930s, from a kennel of Setters and Pointers bred and kept solely for work in the field. Three English Setters had recognizable hip dysplasia and the owner, being an intensely practical man, had the dogs put to sleep.
For about a period of fifteen years or so, this kennel was kept on close track, and not another case of canine hip dysplasia turned up. Although no x-ray diagnostic program was carried out, the owner started working his dogs at about three or four months of age and would surely have noticed any dogs that were incapacitated in one way or another.
A similar, but not the same circumstance, was in 1954 when a record of 80 x-ray diagnosed cases of canine hip dysplasia turned up, mostly by the Boxer breed. Subsequent to this, although boxers were popular in the city of Boston, the incidence of diagnosed hip dysplasia cases declined in this breed. There was no breed effort at hip dysplasia reduction similar to that of the Swedish Kennel Club, although there was a change in the general type of the breed during those years.
While an x-ray test is the only accepted method of accurate diagnosis of the mild case of canine hip dysplasia, the breeder should decide whether the radiographic deviation from the perfection of the hip joint is a characteristic so undesirable to the breed involved that, it should not be bred, regardless of the other desirable traits of the dog.
Canine hip dysplasia will be around until we discover much more about its cause. For now, breeders should select dogs for breeding that are entirely sound of body and mind, and judged at maturity on all aspects of their movement, form, temperament, and any qualities that make them desirable companions for humans.