Personal Finance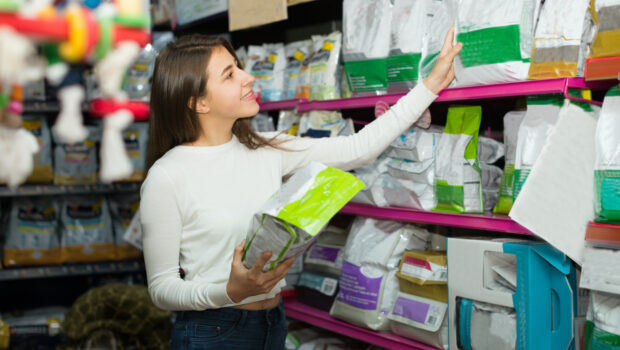 How Is Sincere Different From CareCredit?
The Debit vs. Credit card debate has been going on since its inception. Even in 2021, there continue to be innovative, unique, and consumer-friendly cards emerging constantly. So is Sincere debit card better than CareCredit credit card?
A front runner for the debit card field is the Sincere card made especially for pet parents. Along a similar vein but in the credit card realm is CareCredit, a card specifically made for medical expenses not covered or partially covered by pet insurance.
So, which one is right for you, and how exactly are they different? Read on to find out!
Sincere
Pets are expensive, and Sincere is here to help with those extra costs that you may not have in your savings.
What's unique about Sincere is that it's a debit card. There are no interest rates, no monthly bills, and no credit checks. You spend what you can, and you get cash back.
Sincere wants to keep you out of debt. It encourages you to only spend on what you have while saving money on your pet expenses.
Other benefits of Sincere are rewards for pet spending and exclusive pet benefits (offers only available to Sincere cardholders). They support and donate to animal shelters.
Like any service, there are some pros and cons to Sincere.
Pros
Since it's a debit card, you don't have to pay any unexpected interest bills or worry about debt
Designed for pets by people who love pets
Get cash back on many regular pet expenses like pet food that you may not otherwise
A focus on your pet expenses means the rewards are typically higher vs other cards
"Double Dipping" allows you to earn points from a merchant and points from Sincere, which are redeemable for cash back
Cons
You cannot borrow funds in an emergency
Sincere is the perfect option if you know you spend a lot on your pets or if you're going to in the future.
CareCredit
CareCredit provides services for animals but offers human help as well.
CareCredit is a credit card, which means interest, fees, and affects your credit score if you cannot make payments.
That said, if you need or want a medical procedure or can't pay your medical bills, CareCredit has your back. If you qualify and have a good credit score,  if you make your payments of $200 or more on time, there will be no interest charges if you use the short-term plan.
They do offer a long-term plan, which does charge interest regardless of spending amount. But, CareCredit has fixed monthly payments, so you always know what you need to pay.
CareCredit offers payment for care in several different categories, including veterinary financing and bills.
Some of the services covered by CareCredit in regards to pets are:
Annual check-ups (shots, bloodwork, etc.)
Food and nutrition
Microchipping
Spay and neutering
Emergency services and care
Pros
Covers many veterinary services to help keep your pet healthy
Can use it for personal health bills and even cosmetic procedures
No interest charges if you use the short-term payment plan
Cons
Using a credit card can negatively impact your credit score and overall finances
You need a good credit score to qualify for the card
CareCredit is an ideal option if you don't have health/pet insurance or your insurance isn't enough to cover the costs of the procedures and care you receive.
How Are They Different?
CareCredit covers pretty much any medical treatment (both human and pet) you can think of – from LASIK to braces. It is a credit loan and requires a credit check, meaning you will need a good credit score to qualify.
Sincere focuses more on personal finance. Plus, Sincere does not require a credit check. Since it is a debit card, it won't create debt so your financial security isn't at risk as it might be when using credit cards.
Debit is better to use over the long run compared to credit. Instead of buying things you can't afford and getting stuck with a high-interest rate, using a debit card means you're spending money you already have.
No Chance to Overspend
Using a debit card means you don't have to carry cash around, but you'll still only be able to spend the money that's in your bank account. This might seem to limit you, but it's better in the long run.
When you only spend within your means, you won't get huge credit card bills that you can't pay off in time. Not paying your credit card in full results in getting hit with high-interest rates, which in turn make your overall bill even higher.
Fraud Protection
Some people choose credit cards over debit cards because the companies offer fraud protection. That means that if you lose your card or it's stolen, you're not responsible for any of those charges.
Debit cards are stepping up their game. Banks can track your purchases and alert you if something seems strange, whether it's a purchase made in another location, or an expense higher than what you usually spend.
If you lose your debit card or it's stolen, report it within two business days. The bank won't hold you responsible for more than $50, if anything at all.
Cash Back and Other Perks
Credit cards offer cash back, rewards, and other perks that you earn for spending certain amounts. Now debit cards are offering similar incentives. Earning cash back on your debit card is putting money back in your account for purchases you'd be making anyway. Win-win! Since Sincere is focused on your pets, the cashback or rewards are typically much higher for pet-related expenses.
Easy Monitoring
You can keep track of your expenses online through the Sincere mobile app. You'll see purchases as soon as you make them. While credit cards also offer online services, you'll have to subtract the amount from your bank accounts. When you're using a debit card, you can find all of that information on the same platform.
Conclusion
So, which one should you choose? That depends on your needs and wants. CareCredit is a great option if you have a good credit score and need emergency loans for your pet's medical bills. The Sincere debit card is great for your day-to-day spend on your pet's regular expenses like food and toys.
The Sincere card does have an extensive waitlist. But, it's the perfect option for getting cash back on your spending. The Sincere card may even save you money in the long run.
Either way, you'll be in good hands and won't have to skip out on necessary services due to money.